Providing you with all the relevant information you need for your future computer purchase
In the simplest terms, it is a computer that has every component within the same case as the monitor. Almost all AIO machines include a large, high-resolution monitor where all of the accessories that are included in the cabinet section of a desktop PC are compressed, making it the most important component of an AIO device. In an AIO system, the three fundamental visible hardware components are the monitor, mouse, and keyboard.
Why should you chose an All in One?
Well, there are many pro's to owning an All in One…the first is that they are incredibly space saving. This is due to only need one power cable to operate it, making the PC extremely portable. Despite what you may have heard, All in One PC's are also easily upgradable. Meaning you can pretty much future proof your computer should any of the internal components start to slow.
What spec do I need for my All-in-One PC
An All in One computer is first and foremost a computer, and the components within decide the system's output. Although marketing materials may extol a variety of features, there are four main requirements to consider when purchasing a device, whether it's an all-in-one or not.
The Portus Pro 24" All in One PC
The Portus Pro is the first model of AIO we released. It is a compact 24″ model, designed to save space and reduce clutter. All Portus Pro PC's come with a built in Webcam and Mic, 6 USB ports, HMDI out, Ethernet port and audio jacks (headphone and mic). One of the most popular selling features of the Portus Pro, is the ability to raise, lower, tilt and rotate the screen. Not only does this give you easy access to the ports underneath, it also enables you to adjust the height or angle to your preference.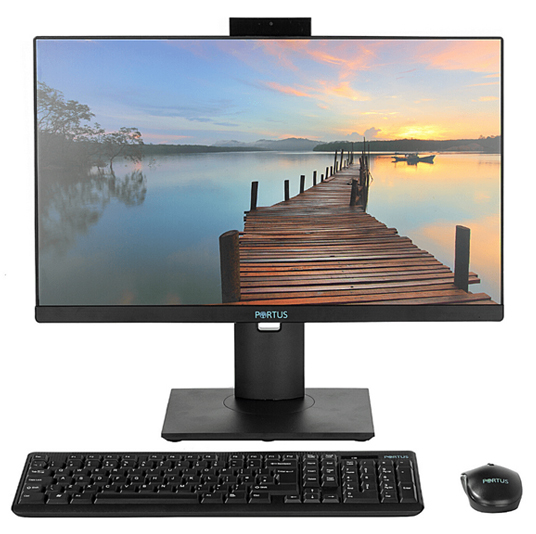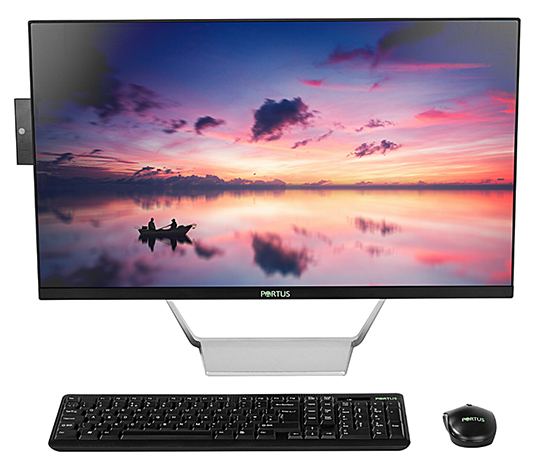 The Portus 27 Series 27" All in One PC
The Portus 27 Series is the second line of All in One PC's we released. It features a high definition 27″ monitor ideal for photo editing, along with a built in graphics card which also gives users the ability to game. Along with the Portus Pro 24, one cable is all you need to power this PC, also making it incredibly space saving. All Portus 27 Series PC's come with a built in Webcam and Mic, 6 USB ports, DVI/DP out, Ethernet port and audio jacks (headphone and mic).