Got a question about our Delivery & Returns process? Please see below for more information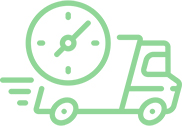 Portus Product Deliveries
We aim to ship and deliver our computer within 2-3 working days, however bulk orders of 5+ units may take longer. All shipments are sent out via Parcel Force's tracked 24 service, information of which will be provided in our customer dispatch emails once the items have been sent. Please note that if your order is late and you have not received Dispatch confirmation or heard from one of the sales team, we encourage you to contact us either by phone or email. Please try and refrain from contacting the sales team unless your order is late.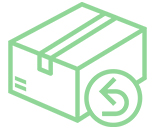 All items come with a 3-year manufacturer's warranty as well as a 30-day money-back guarantee if the item is deemed to be inadequate or faulty. If the item is faulty after the 30 day period, you will need to request a return and provide the necessary details as per our returns form. We will then organize a courier collection to have the item returned to us. Once we have the item back, the returns department will then inspect it and decide whether it needs to be repaired or replaced.
All Portus Computers must be sent back in the original box it came in, along with the internal packaging and accessories. However if the PC is being sent back just for repair, you will only need to send the monitor back. For the 24″ model we even recommend removing the stand before sending the PC back and keeping that to one side. Depending on whether your computer will need to be repaired or replaced, we will do our best to get this turned around in 3-4 working days. Please note that if the item comes back to us in a worse state than described or the item has been deemed to have been "accidentally damaged", this would not be covered under the warranty and you will be asked to either cover the repair cost or have the item sent back to you if preferred.
All customers wishing to return a PC for any reason will need to fill out a returns form situated at the top of this page. You will then be required to print and send back with the item, or email a copy to support@portusdigital.com For more information regarding this please visit our warranty page.